Vermont is filled with entrepreneurs, makers and artisans of all kinds. The state is also home to historic companies that have been flying the "Made in USA" flag for many years. Find gifts on this list for everyone – kids, coworkers, friends and special someones. These gifts can be purchased online from anywhere in the world, but I hope they also inspire you to take a trip to my state someday soon!

Artisan Griller Set, $39.99
For the griller extraordinaire or the wanna-be chef, this set includes a delicious selection of rubs and sauces made in Vermont! My favorite is the Benito's Organic Maple Chipotle BBQ Rub. I mean, maple + chipotle? Heaven!

Tata Harper Skincare Set, $48
This all-natural skincare line features simple, organic ingredients that really work to reveal your best skin. Give that special someone (or hard-to-please niece/mother-in-law/etc.) this sampler and she'll thank you forever.

Real Sticks Sampler, $32.95
For the person on your list who travels a lot, or just someone who appreciates delicious food! These are great for on-the-go protein or pre/post workout.

Snowflake Earrings, $199
A higher-end gift perfect for a special woman. Seasonal, yes, but also timeless. These are handmade with sterling silver and diamonds in Burlington, VT by Perrywinkle's Fine Jewelry.

Holiday Teddy Bear, $79.99
For the kid (or kid-at-heart) on your list, this cozy "Hoodie Footie" bear will be a delightful surprise! Choose from lots of styles for everyone from snowboarders to ballerinas.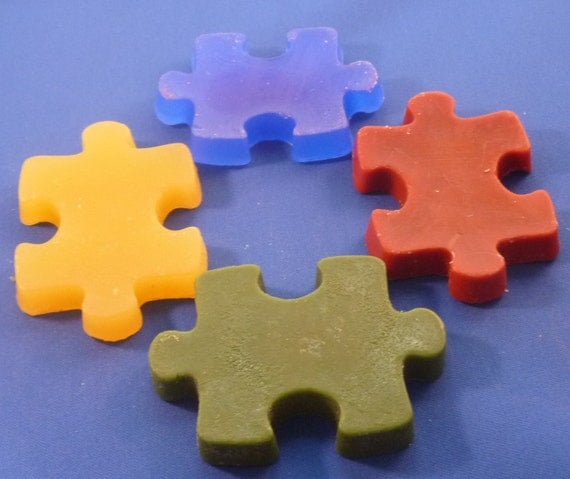 Puzzle Soap, $10
Bath time fun for the kid in your life! Or, a cute stocking stuffer for anyone on your list. Also great for a work party or secret santa.

Smooth Skin Gift Set, $48.50
This set of lotion, scrub and lip balm covers all the bases! Pick one scent for all three products or mix and match from Flourish Body Care's delicious scents.


Pewter Money Clip, $25
Engrave this beautiful money clip for the special man in your life. Danforth Pewter products are high quality and reasonably priced so they are my go-to for gifts for many different occasions. Another favorite is their frames – add a photo for a personalized touch.

Double Knit Beanie, $25
Hemetic Trading Co. is a new Vermont company launched using Kickstarter. Their simple, functional products like this super warm beanie would be perfect for lots of people on your list.

Wrap Bracelet, $76
This style of bracelet is beloved by women of all ages. Pick up a single, double, or triple wrap from BellaMink depending on your budget and the style you like.